Selling On GiftOasis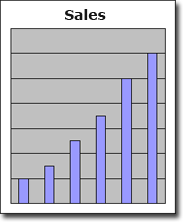 Increase Your Sales
If you are a small artisan business that makes high quality items, you know how challenging it can be to get the word out about your products. Many small businesses work hard to produce the very best products. They price the items well and figure that if the quality is there and the price is right the items will sell themselves. However, the reality is that increasing your sales requires good business partners.
Marketing is Key
GiftOasis can help you market and sell your products online. We are constructing an online marketplace that will feature quality gift items from a wide variety of small businesses. Our site will bring your products to a new set of customers that you might not be reaching with your current selling methods. Our goal is to be constantly researching and reaching out to potential customers for your products. The site will feature strong e-commerce capabilities and allow you to log-in to manage and fulfill your orders.
What We Offer
First and foremost, GiftOasis provides a selling venue that adds to the credibility of your products. The site design, features and usability all communicate quality to the end customer. This is key when doing business online. In addition to the marketplace, GiftOasis invests time, money and energies in marketing the products that you offer here. We will be reaching out to prospective customers to make them aware of the unique gifts available in the GiftOasis marketplace.
Online marketing will include:
Search Engine Optimization (SEO) for Google, Bing and others
Design and placements of paid ads online ads
Other marketing activities such as social media marketing, and PR campaigns
...and the best part? There are no upfront costs. You're never charged for our services unless our work results in a sale for your business.
GiftOasis LLC
1010 Highgrove Drive
Chapel Hill, NC 27516
We look forward to hearing from you.